You Need Airbnb® Insurance to Make Sure Your Property, and Personal Finances Stay Secure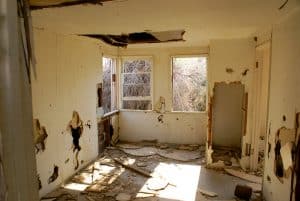 When you enter the business of renting out your home on Airbnb, you need to make sure you do so with the proper Airbnb insurance coverage. Because most homeowner insurance policies do not cover short-term rental situations, they can't be relied on for a claim. Property repairs can be costly and damage to your rental could leave gaps in your rental income. By having insurance coverage that is specific to Airbnb rentals, you can protect not only your property, but also your personal finances should a disgruntled renter pursue you for liability or damages.
You Keep Your Home Protected When You Carry Airbnb Specific Insurance
Since homeowner's insurance policies do not cover Airbnb rentals in most cases and the host guarantee package does not provide enough coverage to be relied upon, you need a comprehensive policy that fills in the gaps. For example, if you vetted a renter and that renter brought their dog and that dog bit your neighbors kid, you would most certainly be sued for the bodily injury.  Can you afford to defend yourself in court?  Or worse pay a $1,000,000 claim as you are ultimately responsible for your guests actions.
Watch Out – Homeowners Insurance Does Not Cover
Countless property owners are placing themselves in serious financial risk when they out their home without having Airbnb insurance coverage first. Because homeowner's insurance is not designed for rental situations, you could find yourself paying out of pocket for home repairs, or worse, a legal liability claim. Don't take chances just to save a few bucks. If you rent out your home even just once a year, insurance coverage is worth it. Proper Insurance® offers a plan that not only serves as short-term rental coverage but as your primary homeowner's insurance as well.