Replace Your Homeowner's Or Landlord Insurance
With Proper Insurance®
Replace Your Homeowner's Or Landlord Insurance With Proper Insurance®
Proper Insurance leads the Nation in short-term rental insurance, with over 30,000 policies written in all 50 states.  Backed by Lloyd's of London and exclusive endorsements from vacation rental leaders such as HomeAway® & Vrbo®, our company is built on world-class insurance coverage. Our policy covers vacation homes, townhouses, condos, duplexes, cabins, cottages, apartments and more.  With expert vacation rental underwriters we can tailor a policy specific to your short-term rental property.
One Policy Covers Both Commercial & Personal Use Of Your Vacation Rental
Short-term vacation rentals do not fit into one insurance category, so we worked in parallel with Lloyd's of London to tailor a specialty policy that we now sell directly to vacation rental property owners in the U.S.


HomeAway & Vrbo Exclusively Endorse Proper Insurance


HomeAway and Vrbo are world leaders in vacation rentals and have recognized Proper Insurance as their premier vendor for comprehensive short-term rental property and liability insurance.  Vacation rentals owners and their properties are at the core of the brands, and they wanted to make sure you and your property are protected.  Nothing is more important.
The Proper Insurance policy includes coverage enhancements no other insurance carrier offers, and had the vacation rental owner in mind during the development with Lloyd's.  This HomeAway and Vrbo endorsement is a testament to the coverage and claims service provided.
Many other vacation rental industry companies recommend Proper, so learn more and visit our network page.
Proper Insurance
From Lloyd's Of London
Lloyd's is the world's specialist insurance and reinsurance market, bringing together an outstanding concentration of underwriting expertise and talent.  It is often the first to insure emerging, unusual and complex risks.
Around 80 syndicates are underwriting insurance at Lloyd's, covering all classes of business.  Together they interact with thousands of brokers daily to create insurance solutions for businesses in over 200 countries and territories around the world.  Lloyd's insures the majority of FTSE 100 and Dow Jones industrial average companies.
Lloyd's success has been built on its reputation for paying all valid claims.  The claims service provided to policyholders remains a cornerstone of the market's business."
Lloyd's enjoys strong financial security supported by excellent ratings.  Visit Lloyd's for detailed information.
Proper Insurance is a Coverholder at Lloyd's. There are only 4,000 Coverholders in the world.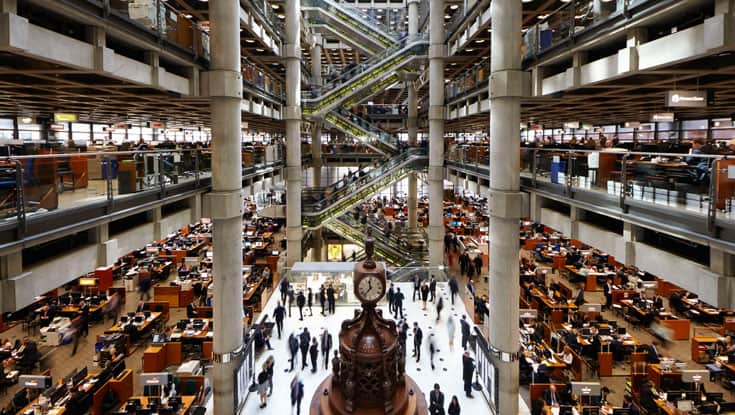 Insurance For

Short-Term Vacation Rental Owners
The Proper Insurance policy replaces the property owners current homeowner's (HO) or landlord (DP) policy.  It is written as a business policy, giving the short-term vacation rental owner comprehensive coverage for their building(s), contents, commercial business liability, and business income.  It also includes personal liability when the short-term or vacation rental "doubles" as the owner's primary residence.
The challenge was quadruple use or occupancy of the properties; as most vacation rental properties are used for commercial short-term rental use, personal use, are at times unoccupied, and some have guests or tenants for over 30 days. With trademarked endorsements, the Proper Policy covers you and your property for all four uses.
Think of it as a homeowner's policy, a landlord policy, and a business policy all wrapped into one!
It's all-inclusive insurance that was custom-penned with Lloyd's of London and covers the unique risks associated with short-term vacation rental properties. It's the most comprehensive insurance available on the market today so you can have peace of mind.  Offered in all 50 states.
The Short-Term Vacation Rental Rule of 3
The team at Proper Insurance is a collaboration of individuals with 50+ years experience in niche insurance.  We have experts engaged at all levels of the vacation rental industry and understand the risks involved.  The Proper short-term rental insurance policy was written with one thing in mind, YOU, the property owner.  We currently insure vacation homes, duplexes, townhouses, condos, cabins, apartments, and more.  What are the risks and exposure involved and how do you properly insure them?
Mailing
Proper Insurance
14 W. Patrick Street #201
Frederick, MD 21701
Sales
Proper Insurance
1203 N. Rouse Ave, Suite #3D
Bozeman, MT 59715
Underwriting
Proper Insurance
14 W. Patrick Street #201
Frederick, MD 21701

©2014 – Present, Proper.Insure, Proper Insurance®, Proper Insurance Services, LLC